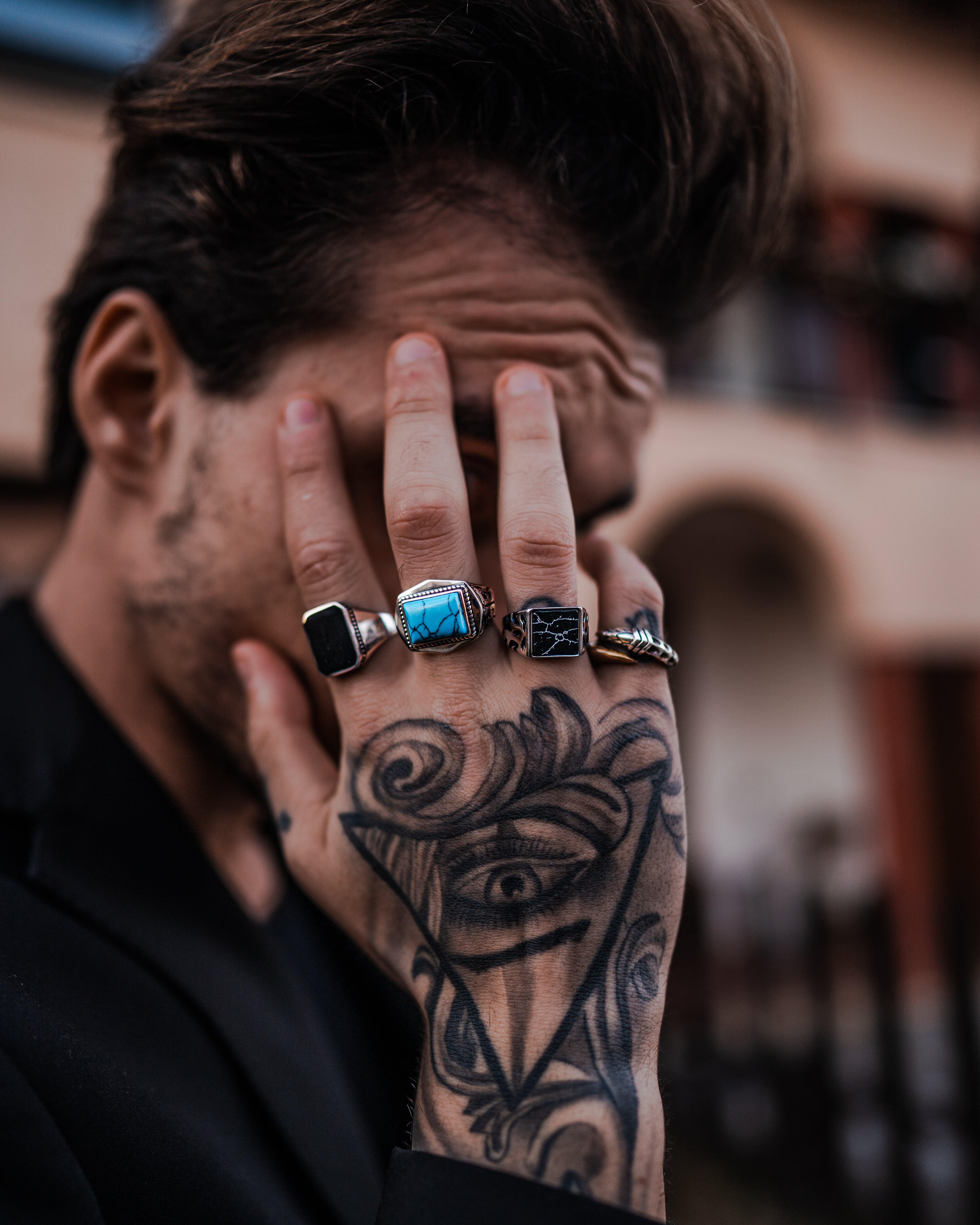 All You Need to Know: The Rebel Saint Co Ring Guide
Quality meets style in each of our rings, crafted from premium-grade stainless steel known for its durability and scratch resistance. Whether you're navigating the urban landscape or the great outdoors, our rings are designed to accompany you on your unique journey. These pieces are created for those who walk their own path, the outliers and non-conformists in a world of uniformity.
Stainless steel is to jewelry what a reliable old truck is to transportation—rugged, durable, and evergreen. It's hypoallergenic and tarnish-resistant, designed to withstand the daily wear and tear that life throws at you. Opting for steel is less about choosing a material and more about committing to a lifestyle—resilient, robust, and authentic.
Our rings are designed to be water-resistant, ensuring they can stand up to common elements like sweat, rain, and the occasional cocktail spill. This type of durability is ideal for men who are always on the go and don't have the time to worry about trivial matters. When life throws you into the deep end, you can be sure your ring remains untarnished—ready for whatever chaos you wade through next.
The high-quality stainless steel we use naturally provides a lustrous finish. It's the kind of shine that, much like a carefully chosen word in a poem, doesn't need to shout to be noticed.
We deal in top-shelf metals, ensuring your ring—and reputation—remain untarnished. Cheap rings often come with fine print: the risk of discolored skin. Our rings, made from premium-grade steel, promise no embarrassing 'green finger' incidents. Wear it confidently; your skin will thank you.
Our rings stand the test of time, much like your favorite rock anthem that never grows old. Made from high-quality stainless steel, they resist tarnishing and fading. As you navigate life's ups and downs, your ring will develop its own character, never losing its original shine.
Our ring styles are versatile enough to accompany a well-tailored suit or a rugged leather jacket. They serve as the perfect accessory to punctuate your style. Whether you choose to wear it solo or stack it with other pieces, our rings add a dash of personality to any outfit. For inspiration, refer to men's style guides that recommend balancing bold and understated pieces for a harmonious look.
No catch here. We believe that high quality should be accessible, not a luxury. Compared to our competitors, our affordability doesn't compromise quality. If you're on a quest for affordable luxury, you've found your destination.

Oh, the middle finger—a finger rich in symbolism and history. Men particularly favor it for rings because it offers balance and symmetry, and psychologically, it could signify a more centralized, grounded life perspective. In true Rebel Saint Co fashion, we embrace this audacious choice, putting the flash in flashing the bird, as part of our brand's irreverent spirit