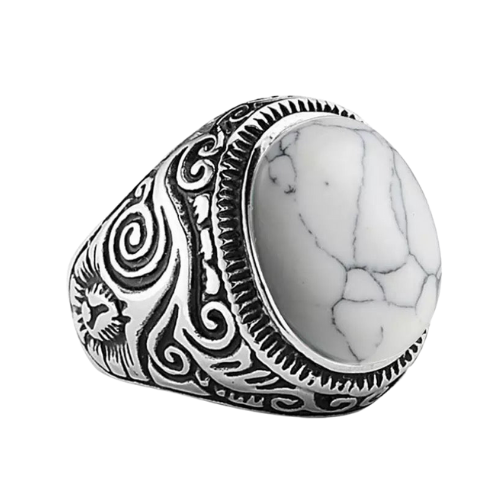 Crafted for moonlit escapades and journeys less defined, this ring is a subtle nod to those who wander but are never lost. Set with a subdued white stone, this men's ring defines a sense of freedom. It's a quiet but powerful statement piece, honoring your individual journey and the call of the open road.
Premium 316L Stainless Steel: Durable and hypoallergenic, perfect for daily wear.
Subdued White Stone: Adds a touch of mystery to your ensemble.
Built to Last: Won't rust, fade, or tarnish.
Ready for the Journey: Ships in 2-4 days; Allow 2-4 weeks for delivery
All pieces in our shop are crafted using highest quality 925 silver or hypoallergenic Stainless Steel, which will not irritate or stain your skin.
FOR THE REBELS AND LOVERS