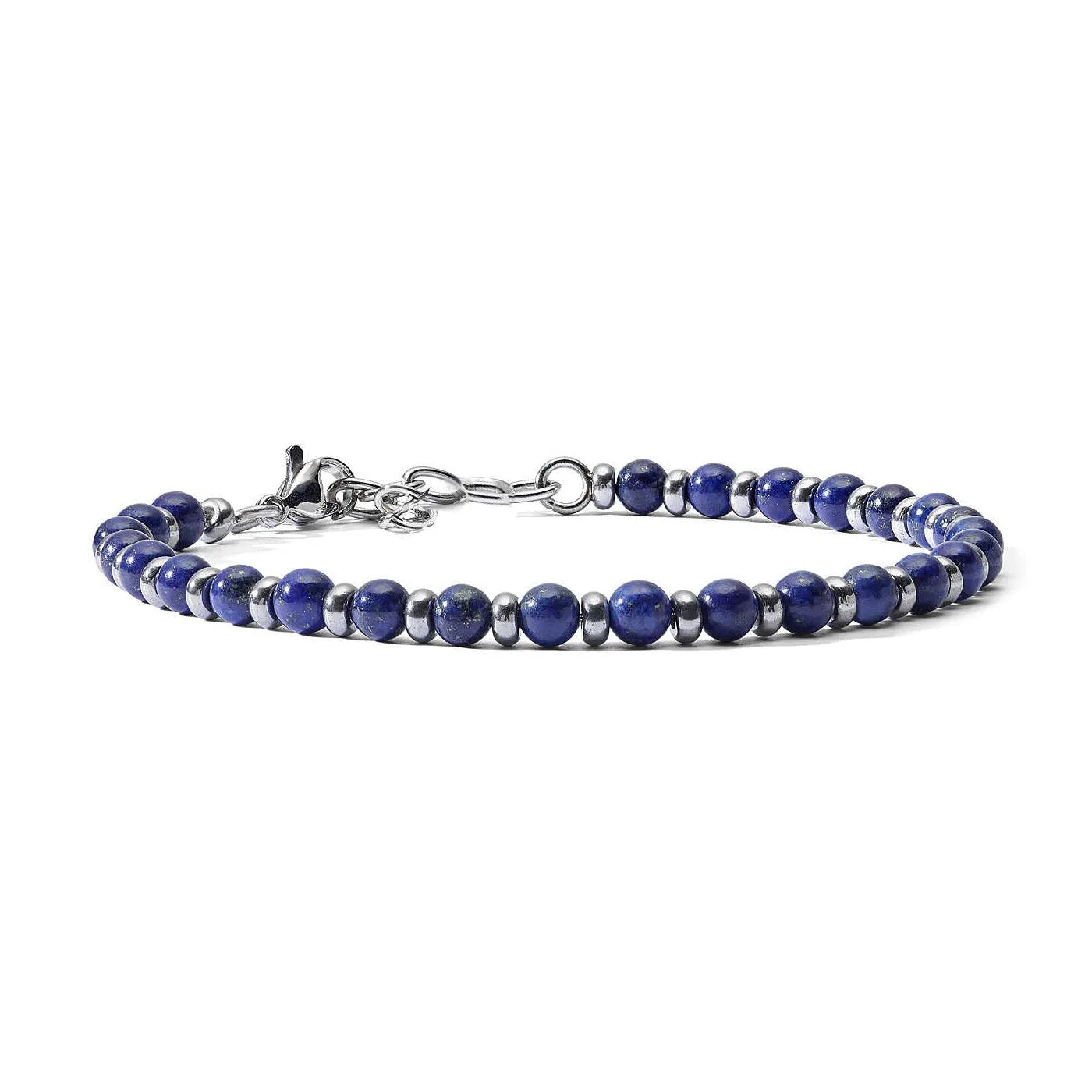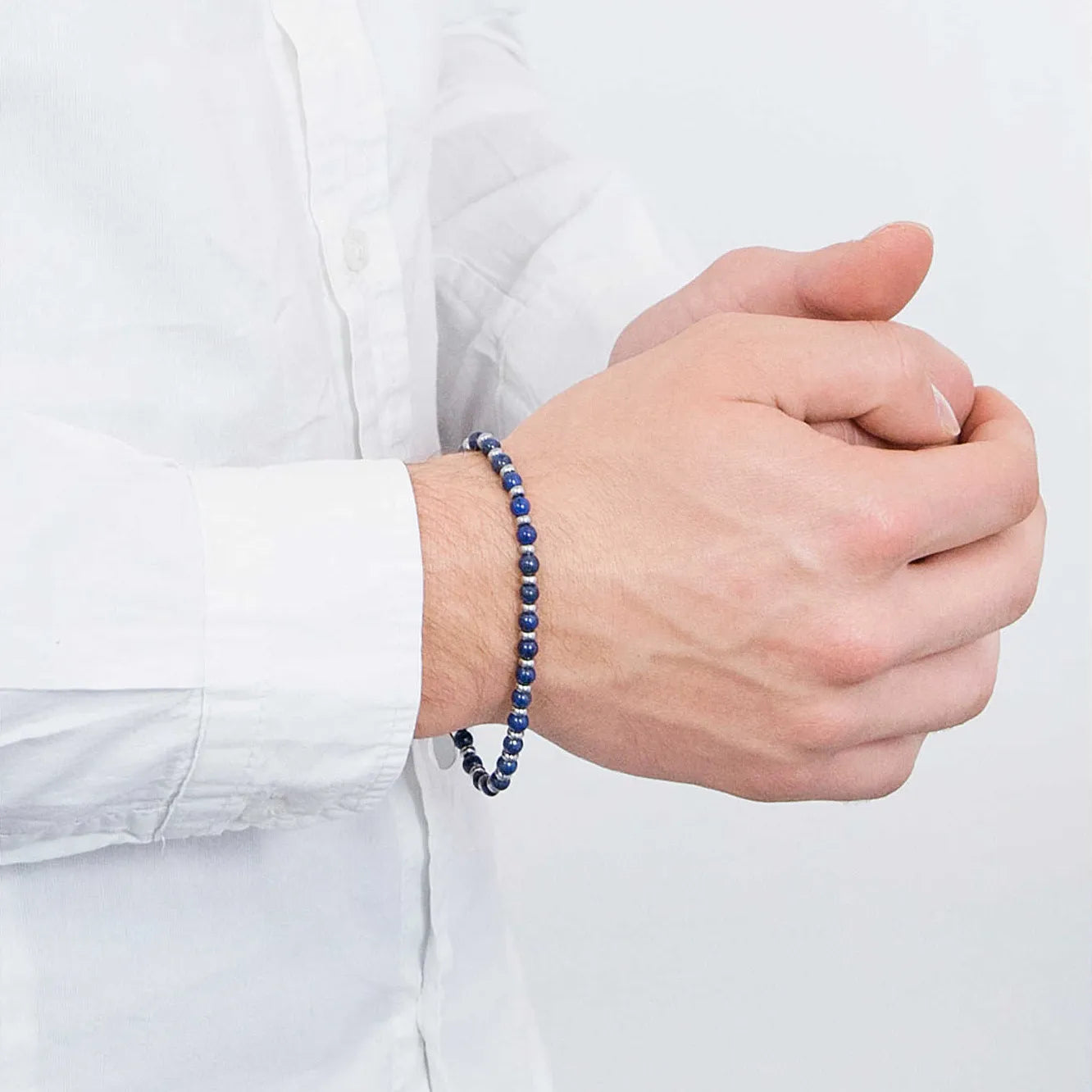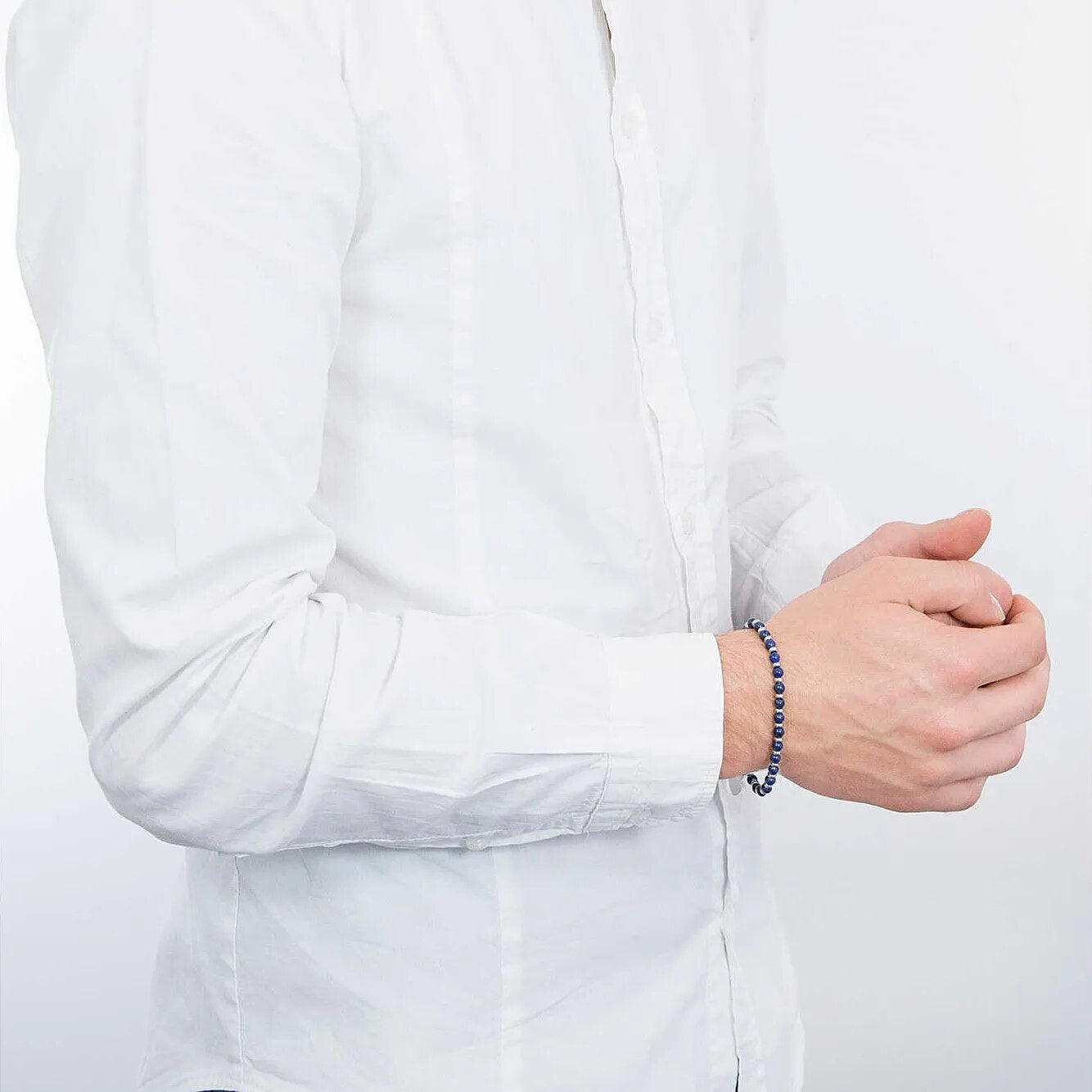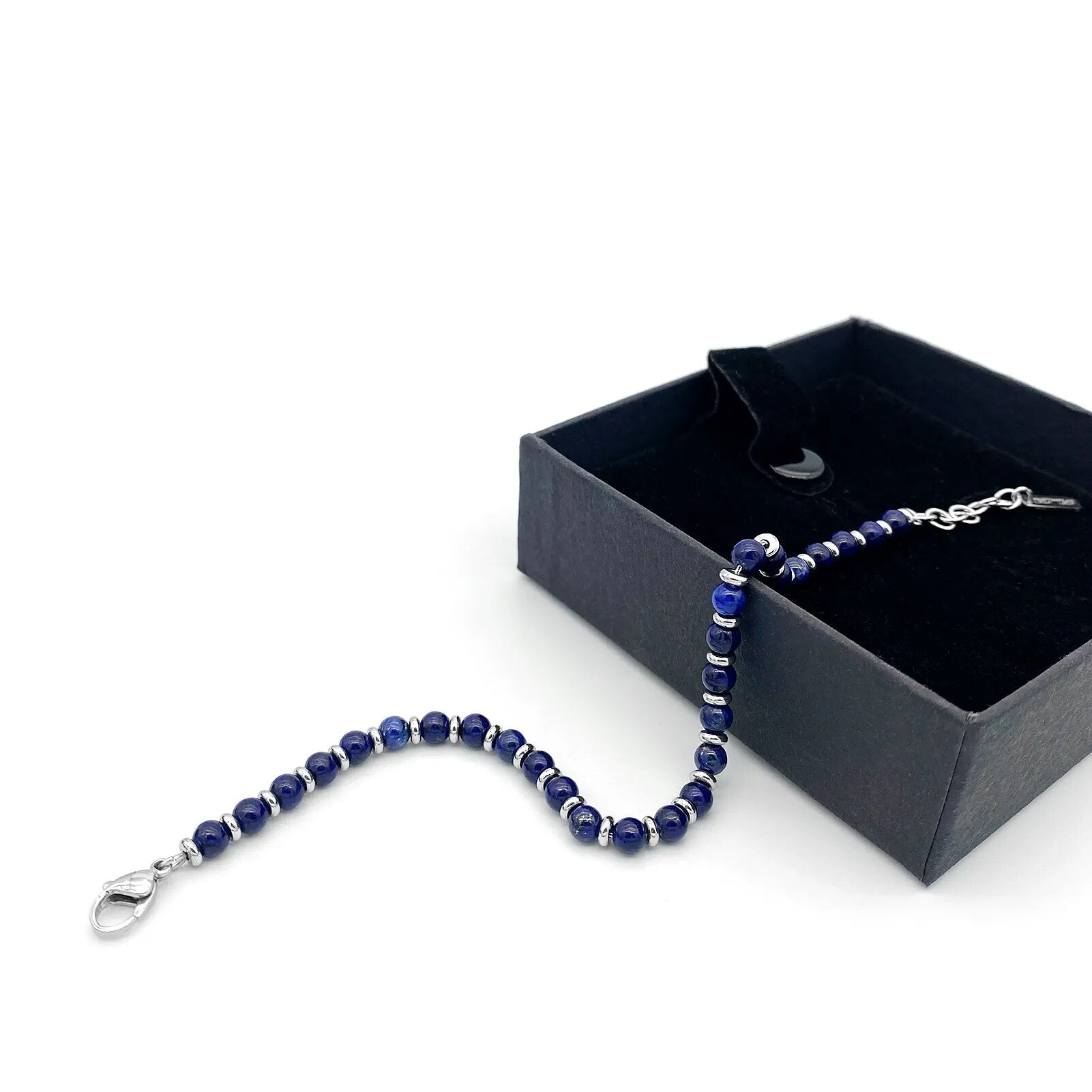 Resonance | Mens beaded kyanite and steel bracelet
Be in tune with your essence through our Resonance bracelet. Adorned with kyanite beads—esteemed for its aligning properties—this bracelet helps your energies vibrate at their natural frequency. Bolstered by stainless steel accents, it's a fusion of tranquility and tenacity.
Kyanite Beads: Selected for their capacity to align and resonate energies.

Stainless Steel Accents: The keystone of your daily armor, robust yet refined.

Adjustable 22cm Size: A fitting extension of your true self.

Ready to Ship in 2-4 days. Please allow 2-4 weeks for shipment.
All pieces in our shop are crafted using highest quality 925 silver or hypoallergenic Stainless Steel, which will not irritate or stain your skin.
FOR THE REBELS AND LOVERS