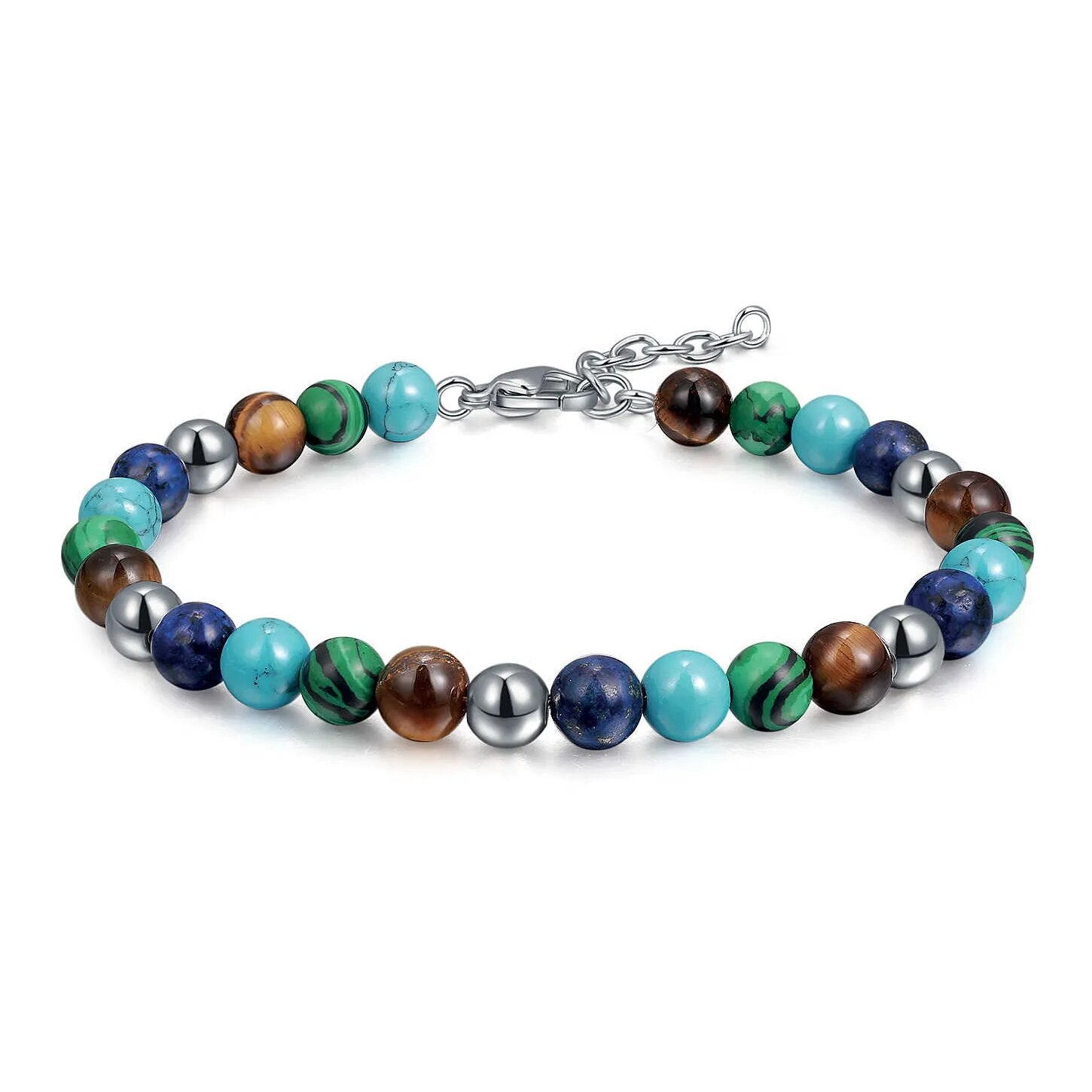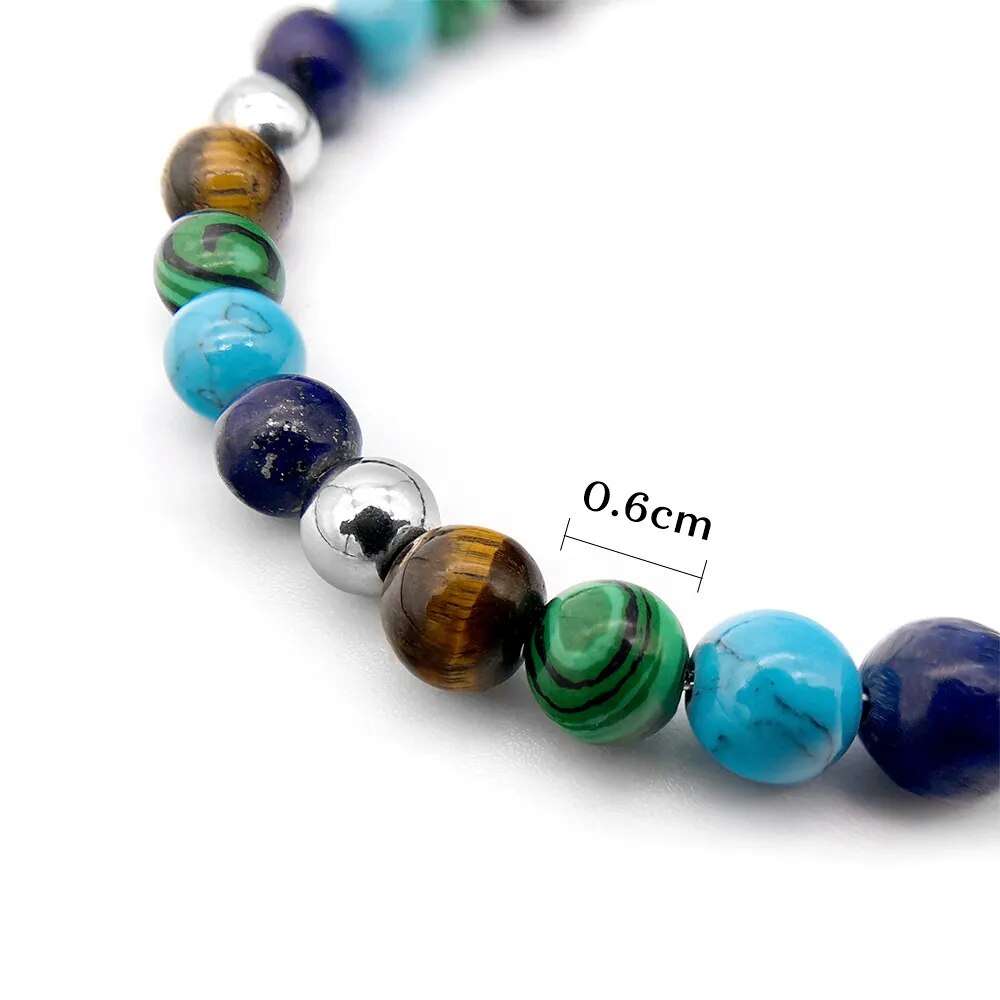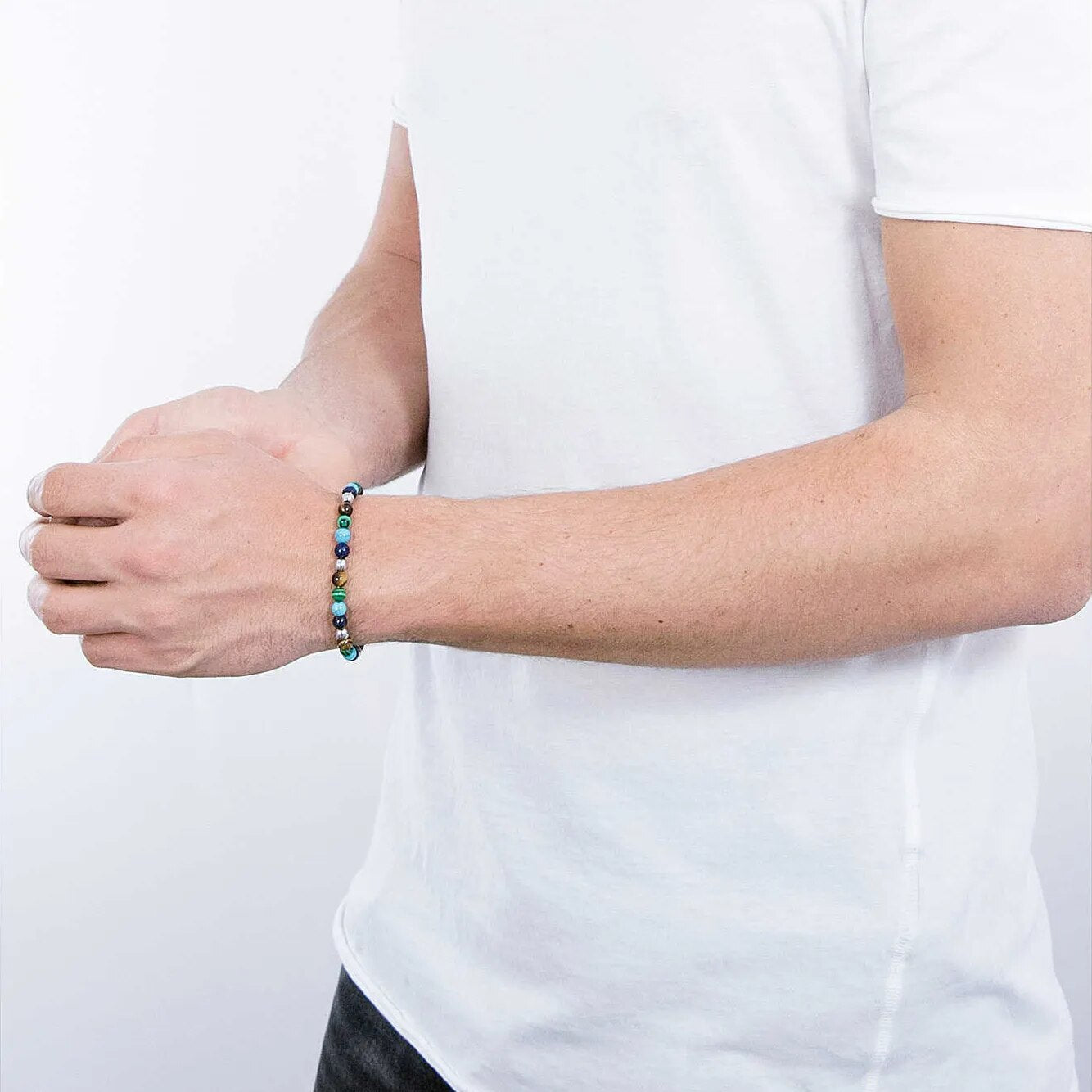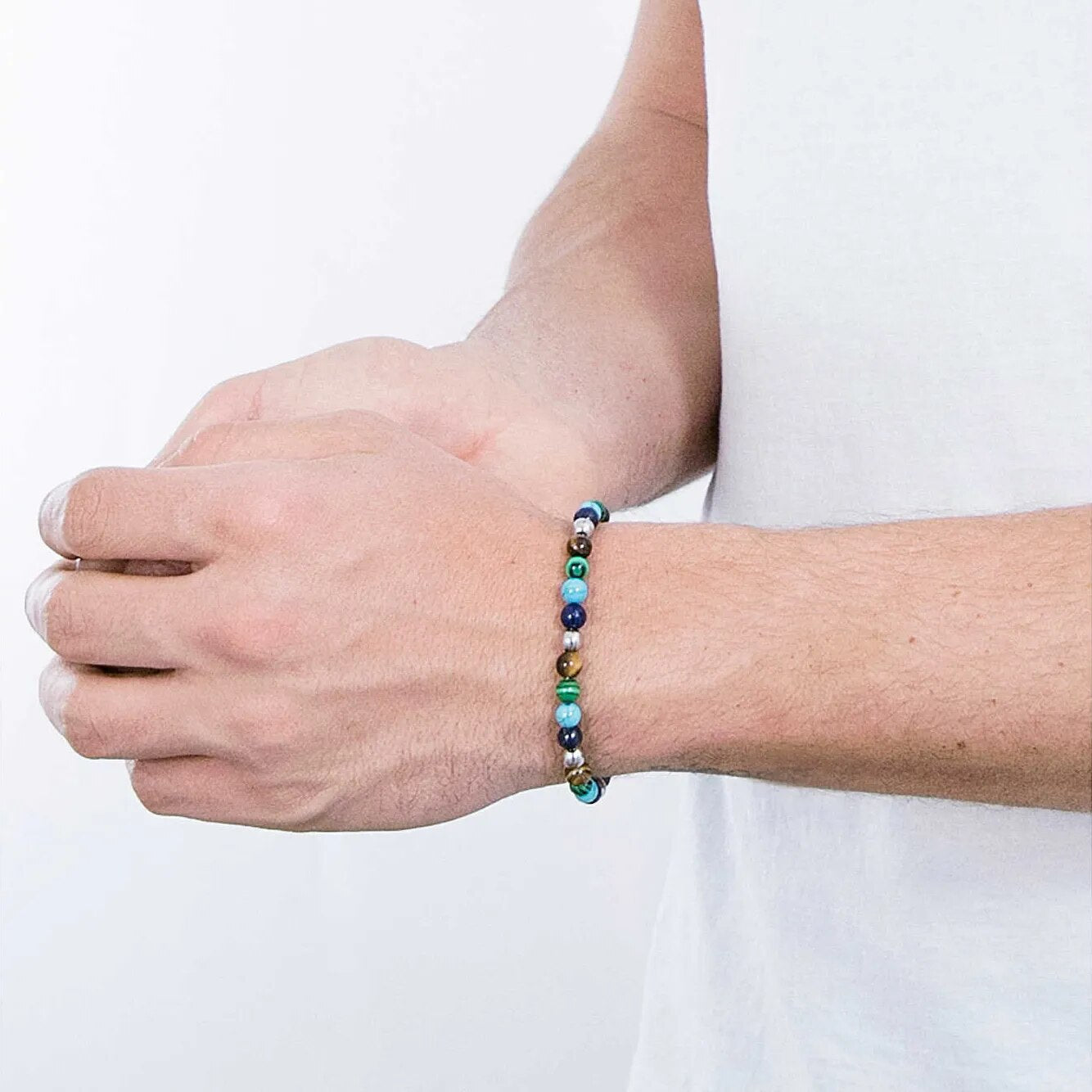 Unity | Beaded Malachite, Tiger Eye, Turquoise, Kyanite Bracelet
Step into your own realm of power with unity. With malachite for transformation, tiger eye for intuitive balance, turquoise for spiritual enlightenment, and kyanite for inner alignment, this bracelet becomes an extension of your authentic self. The stainless steel beads act as your constant, grounding you in an unwavering strength.
Malachite, Tiger Eye, Turquoise, Kyanite Beads: A curated blend of stones, each chosen for its innate ability to guide you.
Stainless Steel Accents: Adding an unyielding quality that underlines your fortitude.
Adjustable 22cm Size: Built for comfort and adaptability, like a second skin.
Ready to Ship in 2-4 days. Please allow 2-4 weeks for shipment.
All pieces in our shop are crafted using highest quality 925 silver or hypoallergenic Stainless Steel, which will not irritate or stain your skin.
FOR THE REBELS AND LOVERS